Memorial Wall Bricks
Bricks for sale for $100 each
Each brick will be engraved with a short message
 a special memory or "in memory of "a loved one by the person donating the money.
If an individual or Church would like to give scholarship donations of $100 per brick for a special person, whoever is designated by the scholarship will be given the chance to leave their message on the brick.
The bricks will be placed on the outer wall of the new pool at HHBC in their memory.
(Scroll down and click on Donation Brick Form)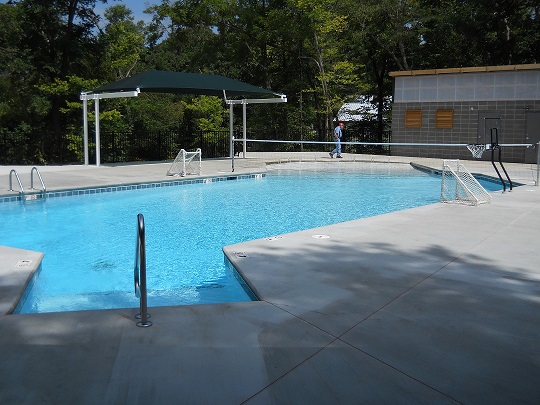 This memorial started through George who loved working
with the young people at Happy Hollow and at
Water Mill Church of Christ.
He served as a boy's counselor during the last 12 years of his life.  He encouraged us all to live closer to God.  George had an urgency to share God's message of love to those who were hurting.

 Memorial Pool Brick Donations
4" x 8" Brick Engraved With Your Message
Memorial Pool Landscaping Wall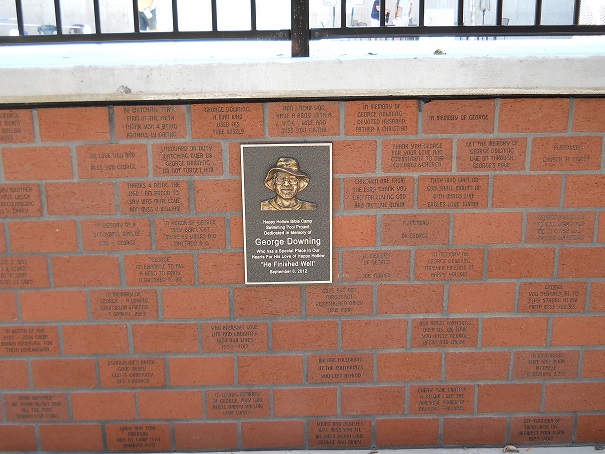 The new Happy Hollow Swimming pool is completed !
Thank you to everyone who gave their time talents and funds.
It's not too late to buy a brick for the wall. Each year any new bricks will be installed in the spring.
Funds raised will go for pool / tractor and grounds maintenance or toward
improvements or remodeling for the A-Frame , Rec Hall etc.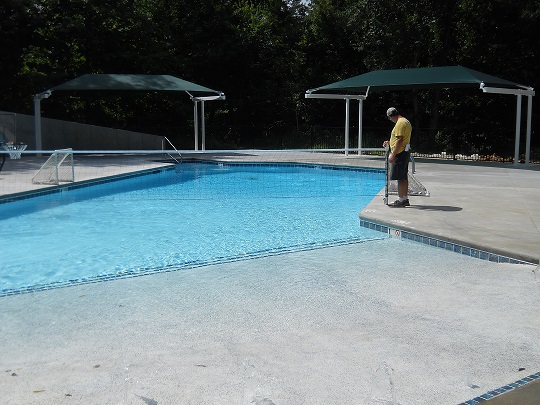 Thank you